It truly seems like a long time since I felt like I had the time, motivation or something to share with you. I have missed my blog and you all so much. I will not bore you all with a lot of details, but I've had a busy, crazy, emotional three or four weeks going on in my life. Things are fine now, but I have not slept well, cried at the drop of a hat, been sad, mad, all these things wrapped into one. It's really hard to explain without writing a book and that I may get to one of these days, but for now I'll just tell you life is once again okay.
A few weeks ago I was notified that I was loosing my storage space, rather quickly! I have had to find the time first of all, and then go through AGAIN, throw away, give away, consign, sell items to antique dealers for nearly nothing, donate AGAIN, you name it. It's a very difficult thing to do over and over again. Give up all the things you have loved and cherished for most of your life!
Well, I was willing to sacrifice most anything, but there was one thing I would not give up, if I had to wrap it in a tarp and haul it in the back of my truck! (and I'm really not kidding!)
I have lived with this antique furniture most of my life. I was able to get most of my pieces relocated, but there was one piece I just had not had the help to relocate. So, when I had this unexpected news, I was determined to save it.
I've missed you guys, although I've been trying to keep up with every one's post, I hope to be participating more now that my crisis is over! I'm so sad :( I had edited my pictures in Picasa but for whatever reason blogger will not let me upload them, but I refused to be out done and it's getting late! so I gave in... to my unedited pictures! I hate when that happens.
Love and hugs, Ginger
I hope you will join me this week at: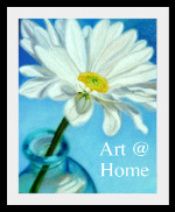 <center><a href="
http://gingersnapcrafts.com/search/label/%7Bwow%20me%7D%20wednesday%22%3E%3Cimg
border="0"src="
http://2.bp.blogspot.com/-kFtfN67KadM/Tnsugs_MyyI/AAAAAAAAGwE/oWf6YALNB8I/s1600/wow-me.png%22/%3E%3C/a%3E%3C/center
>