Finally, tomorrow is the official day of "FALL!! I cannot believe it's been so long coming, but with the long winter and unbelievable "LONG" summer everyone had, it's about time, don't you think?
Well, I have been doing some fall decorating splashes just like the rest of you, a little at a time, sometimes pushing that envelope. So, now I want to post some full shots of my Fall Splashes. I don't do a lot of fabulous decorating like most of you do, I only do splashes of seasonal decorating! So, here is some of mine individually...
My Front Door! Very Simple, but Elegant?? I hope?
My Kitchen Door! Kinda Corny?
You think?
My kitchen table!
My Dining Room, I do love my Dining Room , that we never use?? Why is that?
My "Over Achiever" Pepper Sauce Put Down!! I get going and can't stop!!
and finally, and probably my favorite, Bob Wire Fall Festival Wreath! that I put at our country place, not at home! Thank you Lord for reminding me to say that! My house is not green metal, but I do love the country place....
I hope you all enjoy fall as much as I do, it's just beginning and I hope it last forever!!
Have a happy day,
Love and Hugs,
Ginger
I will be hooking up with my favorites tonight, (I just love Thursdays nights) Honey at
and then on to...
and also,
It's Friday Night, so here we go to:
http://funkyjunkinteriors.blogspot.com/2011/09/sns-100-pallets.html?utm_source=feedburner&utm_medium=feed&utm_campaign=Feed%3A+blogspot%2FKCcu+%28Funky+Junk+Interiors%29
Linking to......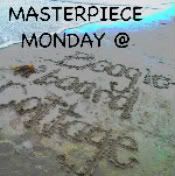 Please come join me, I promise you will meet lots of new people and see lots of cool stuff!
HERE
www.http:\\then one of my very favorites at Traci's Fish Tail Cottage, http://fishtailcottage.blogspot.com/